The Academy Day
This table outlines the timings of the day from September 2023. This totals a weekly provision of 32.5 hours per week for our students.
Uniform
It is school policy to encourage pupils to wear the designated uniform and to take pride in their personal appearance.
This is the uniform that all students are expected to wear.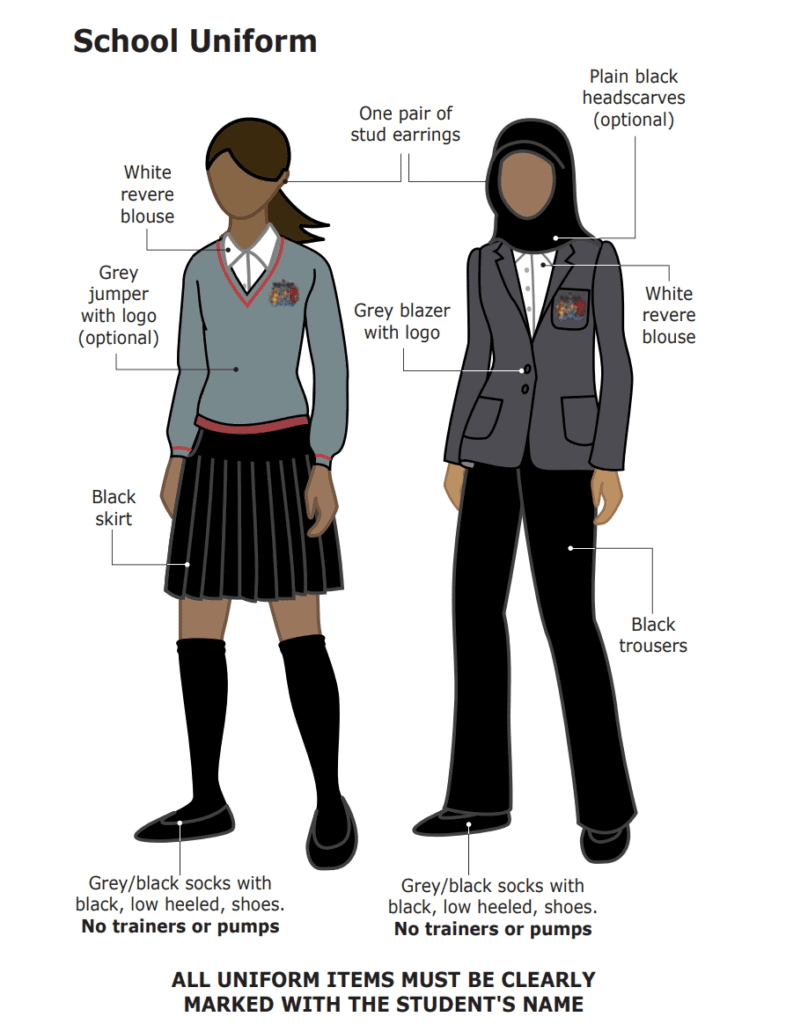 STUDENTS ARE EXPECTED TO WEAR PE KIT TO SCHOOL ON THE DAYS THEY HAVE PE.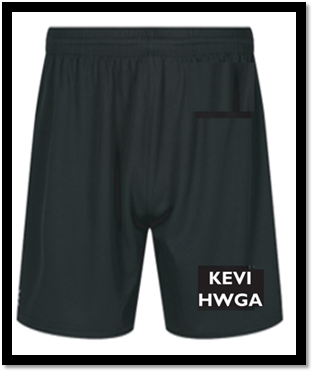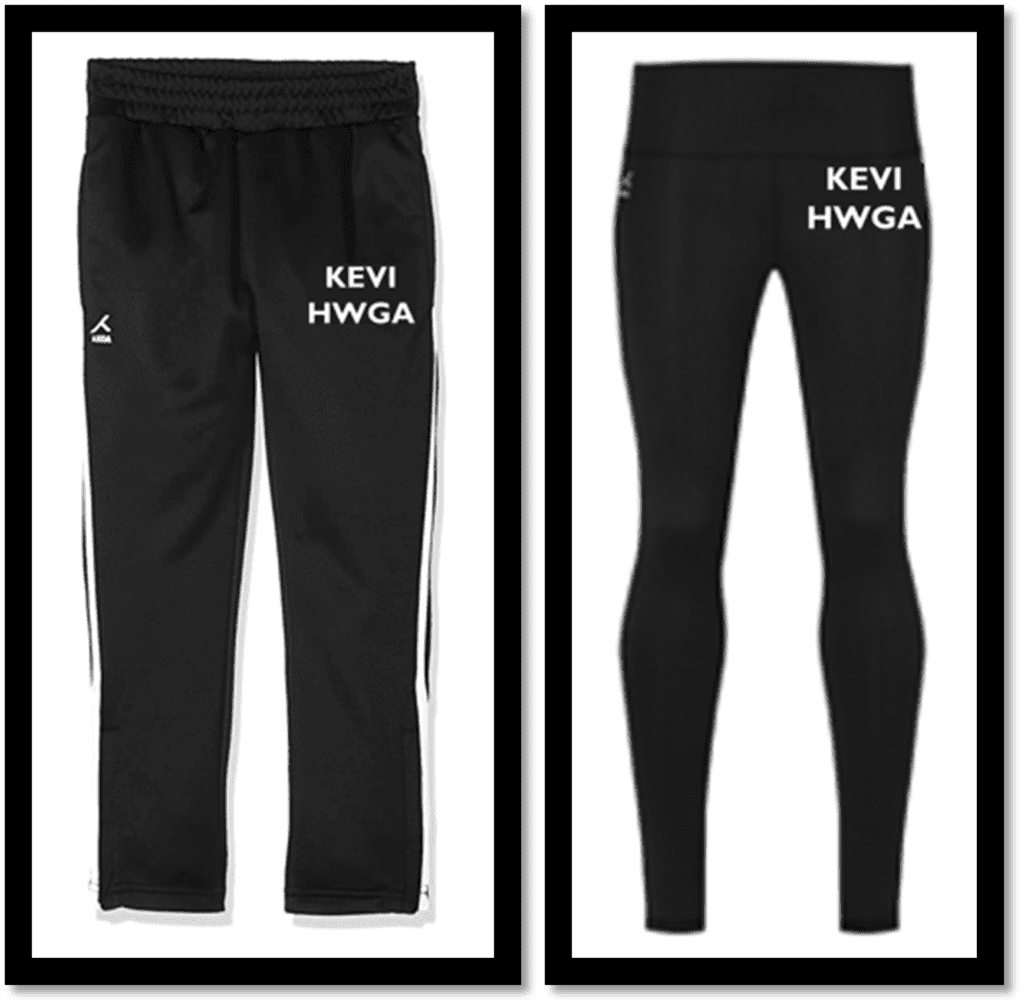 School Uniform Suppliers:
My Uniform Hub, 70B Soho Road, Birmingham, B21 9BH
Clive Mark , 4-5 Three Shires Oak Road, Bearwood, B67 5AX
King Edward VI Handsworth Wood Girls' Academy – Clive Mark
Hair
Hair should be natural in colour. Students are free to braid or plait their hair and wear coloured accessories if they wish to and feel it represents their cultural or ethnic heritage.
If headscarves are worn they must be plain black. The headscarf must not have any adornments or fringes – only one must be worn.
Nails and Make Up
Nails should look natural. False nails are not allowed. Coloured nail polish is not allowed. Make-up if worn should be natural to the individual's skin tone and must be discreet. Fake eyelashes are not allowed.
Jewellery
Students are not allowed to wear any jewellery to school other than one small stud earring in each ear and a nose stud. Each stud should measure no more than 0.5 cm and be of either plain gold or silver colour. Students are allowed to wear nose studs however nose rings are not allowed.
Footwear
Shoes must be black and made from leather or imitation leather and they must have no heel. Laces should be black. Trainers and canvas shoes are not acceptable.
(Boots only allowed during inclement weather, standard school shoes to be worn all year round)

School Equipment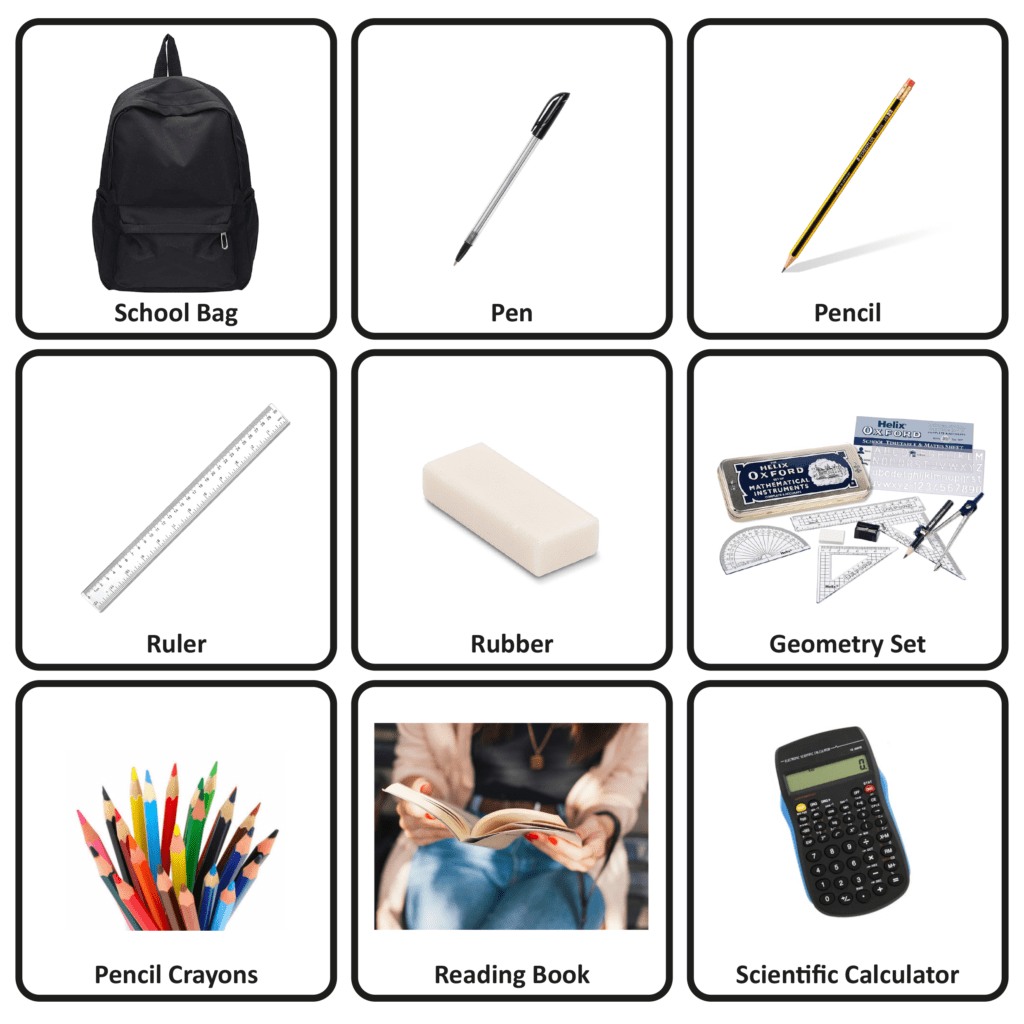 The following items are not allowed in school at all: