KEVI Handsworth Wood Girls' Academy House System is an integral part of Academy life where students develop a sense of pride and belonging through having access to a wide range of healthy competitions each half term.
Every student is assigned to a house group when they join the Academy and are encouraged to show team spirit through participating in house competitions, encouraging others to become involved and supporting one another in these half-termly events.
The House System provides pupils with the opportunity to learn, develop and master a range of skills that will help to create lifelong interests, whilst building positive relationships, confidence, self-esteem and resilience. We encourage all students at King Edward VI Handsworth Wood Girls' Academy participate in as many house competitions as possible to help develop these important character skills.
The House System is overseen by the Director of Character and Personal Development, and the House Co-Ordinator. Each house group has a dedicated House Captain who promotes and encourages engagement in house competitions across all year groups. House Captains will plan and lead their own house competitions termly.
The House Groups – KS3 & 4
Key Stage 3 & 4 have six houses in each year group. These houses have been named after inspirational female role models in sport.
Name: Jessica Ennis- Hill
D.O.B: 28th January 1986
Sport: Athletics
Discipline: Multi-Event Disciplines & Sprint
Name: Isa Guha
D.O.B: 21st May 1985
Sport: Cricket
Discipline: Fast-medium Spin Bowler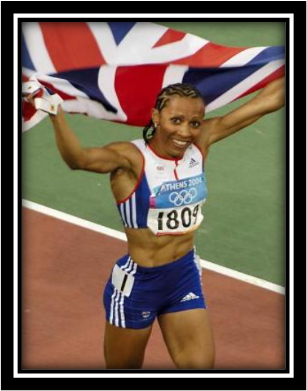 Name: Dame Kelly Holmes
D.O.B: 19th April 1970
Sport: Athlete
Discipline: Middle distance: 800m & 1500m
Name: Ellen MacArthur
D.O.B: 8th July 1776
Sport: Yachtswoman
Discipline: Solo Navigation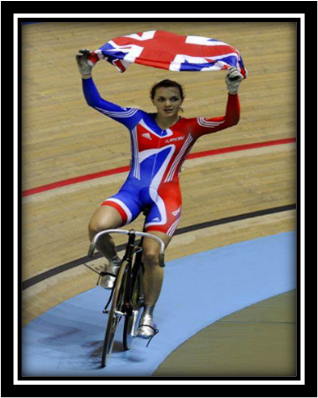 Name: Victoria Pendleton
D.O.B: 24th September 1980
Sport: Cyclist
Discipline: Keirin, Sprint & Team sprint
Name: Ellie Simmonds
D.O.B: 11th November 1994
Sport: Paralympic Swimming Discipline: S6 Events
The House Groups – KS5
The Sixth Form Students have four house groups. These houses have been named after inspirational women within history.
Name: Joan of Arc
D.O.B: 6th January 1442
Known for: Being a Saint of France and for her bravery.
Name: Kiran Bedi
D.O.B: 9th June 1945
Known for: Being the first woman to join the officer ranks in the Indian police force.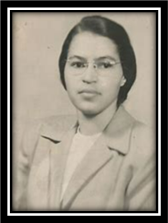 Name: Rosa Parks
D.O.B: 4th February 1913
Known for: Being the first lady of civil rights.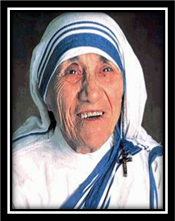 Name: Mother Teresa
D.O.B: 26th August 1910
Known for: Being one of the 20th century's greatest humanitarians.
House Captains at HWGA
Ennis – Zaynab Yahia 11E
Guha – Ayra Enver Hoxsha 10G
Holmes – Salome Erikowa 11H
MacArthur – Nazia Akhtar 11M
Pendleton – Marufa Begum 13P
Simmonds – Laiba Zaheer 10S
Parks & Arc – Marufa Begum
Bedi & Teresa – Mediha Rahman
House Rewards
Students who demonstrate commitment to their house by participating in house events receive house points on Arbor. Students who show regular commitment will be able to progress to achieve their Half and Full colour Awards. Additional house points are awarded for 1st to 6th place entries, with the student receiving a prize if they come 1st in a competition:
1st place = 60 points
2nd place = 50 points
3rd place = 40 points
4th place = 30 points
5th place = 20 points
6th place = 10 points
All of the house points are added together at the end of the academic year and the house with the highest number of points will win over all . This house group is congratulated with the House Trophy.
The House Competition Schedule
Autumn Term
Spring Term
Summer Term
Autumn 1
House Art Wildlife Competition

House Football Competition

Textiles Competition

Creative Writing Competition

European Day of Languages Quiz

Black History Month Quiz

Autumn 2
Christmas Card Competition

House Benchball Competition

Christmas Poetry

House Photography

Christmas Maths Challenge

House STEM Competition

STEM Logo Competition

Christmas Quiz
Spring 1
House badminton

Design Technology – model making (stadium design)

Poetry Slam

Art Landscape Competition

Maths Puzzle

General knowledge quiz

Spring 2
House Dodgeball Competition

The Big February Quiz

Rate my bake

Design a model Stadium

Design a book cover Competition

The Maksed Reader Competition

Readathon

Song Writer
Superstar

Manga and Graphic Novel Drawing Competition
Summer 1
House Rounders

Maths Puzzle

The Summer Extravaganza Quiz

House Music competition

Coding Competition

STEM Competition – Building bridges

Young Writers

Summer 2
Sports Day

Maths Challenge/Countdown

Debating Competition

Chess Competition

House Photography

Masterchef

Orienteering

There is still more to be confirmed in the summer term!