The Academy had a number of activities taking place across the Academy to celebrate National Careers Week 4th – 8th March 2019:
Year 10 had an assembly from GF Training about 'What is an Apprenticeship', Years 12 and 9 heard from Commander Carrie Moore from the RAF about the many opportunities for females that exist and year 7 and 8 had assemblies with the careers team from the Royal Navy.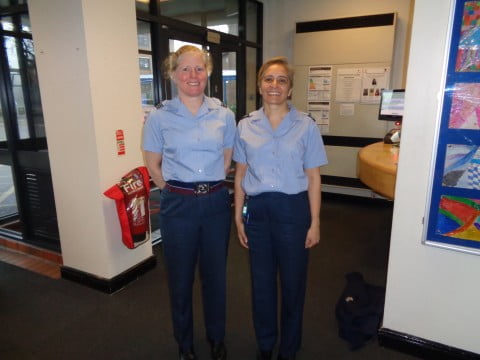 A group of year 12 students spent the day at Aston University on a Degree Apprenticeship conference and year 10 students had a workshop in the Academy with Aston University as part of the Aspire to Aston programme. Embedding careers in to the curriculum was a theme for the week with students taking part in form time career activities and 15 year 9 GCSE Geography students visited the Lapworth Museum of Geology on the campus of Birmingham University and attended sample lectures on Rock Formations and Volcanos.
HWGA STUDENTS VISIT HS2 TRAINING…
A group of Year 9 students recently spent the morning at the National College of High Speed Rail in Birmingham…