Aims
To provide a firm understanding of real issues that contribute to the health and wellbeing of young people
To educate students with the knowledge of what is acceptable in our society and giving them the knowledge to keep themselves and others safe
To encourage students to gain independence and take responsibility for the care and wellbeing of themselves and those close to them
To prepare our students for their future in a variety of roles such as; parents, valuable citizens, employees and leaders
Personal, Social and Health Education (PSHE) is not an isolated curriculum area here at KEVI HWGA. It has a relationship with all areas of academy life including subject areas, pastoral concerns, social and economic factors and media exposure. There is also a nationwide safeguarding requirement to cover specific subjects. Our bespoke LIFE curriculum provides an opportunity for students to understand real issues that contribute to their health, wellbeing, resilience and independence.
We as parents and teachers have a duty, not just to explore the familiar, but to broaden horizons, create opportunities for students to understand the contribution the past has on the present and the context in which events have been created. PSHE has a significant contribution to make in this journey.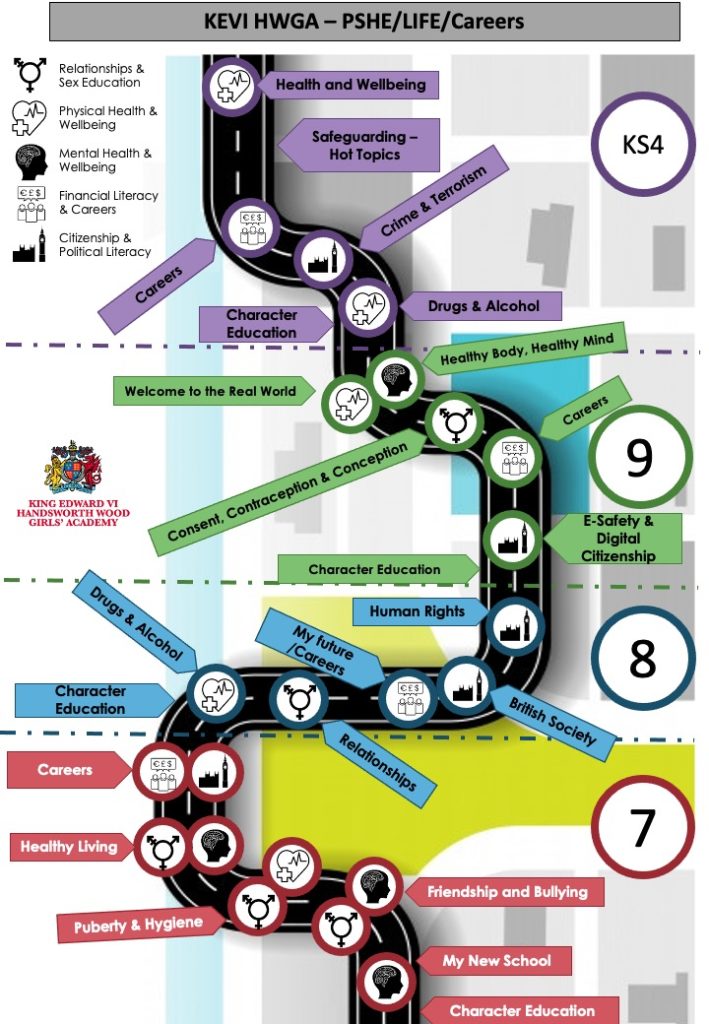 We run three Personal Development days across the academic year where students get the opportunity to build upon knowledge of the academies character education scheme whilst learning about current topics, relevant safeguarding and careers information.
Policies
Useful links: